Department of Computer Science
Established in 1991, the department of Computer Science has provided up-to-date diploma and degree courses in IT. The course curriculums are designed so that the theories and practices work in tandem to achieve the following objectives:
1. To provide the curriculums that are in line with the trend of IT and educates IT talents
2. To provide undergraduates with the current trends in IT education
Higher education: The students can further their study at Southern University College or transfer their credit to other universities in order to shorten the time for graduates to pursue a higher degree.
Future employment: The course provides conducive and pragmatic learning environments for graduates to enter the job market comfortably and easily.
3. To provide holistic education by combining humanism and technology.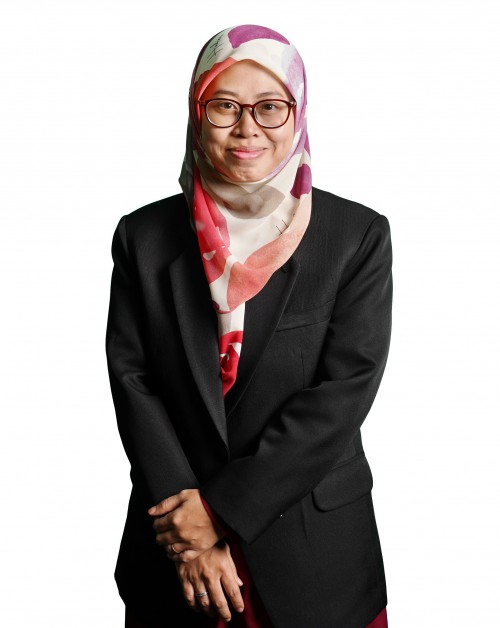 Shaffika Bte Mohd Suhaimi
Head of Department
Deputy Head, Lecturer
Department of Computer Science
Prospects
We have bachelor degree programs for those diploma students who would like to further their studies locally.
However, if they choose to work, their qualifications and trainings should be sufficient for them to secure jobs in IT and commercial fields. Their careers include system programmers, system analysts, system engineers, database administrators, multimedia designers, network engineers, network administrators, network infrastructure designers, web designers, etc. Some of our graduates have successful careers in self-employments while others own software or computer-related companies. Their achievements really make us proud!
Course features
Experienced and Qualified Academic Staff
The staff have many years of teaching and working experience in education and IT industries. Certain subjects are taught by senior managers and CEOs from the private sectors. From time to time, professors from foreign universities are invited to Department of Computer Science to give lectures to the students in order to impart the latest information of IT to the students. In such circumstances, students are exposed to new technologies and new applications.
Academic Activities and and IT Exhibitions
The department stresses the importance of technology and humanism. Students are encouraged to participate in activities organized by various societies on campus. Students involved in those activities will learn team spirit and leadership, and at the same time the activities will inspire them to think analytically and independently. Academic activities are equally important for students. They are encouraged to attend seminars, conferences and competitions to gain new knowledge. In the final year, students are required to exhibit their projects to the public through IT exhibitions.
Close Collaboration with Private IT Sectors
The department collaborates and maintains good partnerships with many IT companies and organizations. This provides a lot of opportunities for students to put their knowledge into practice. They are supervised and guided by experts in exploring computer systems and developing new software. Students are encouraged to undergo practical trainings provided by selected companies. In the final year, students need to produce individual or team projects through collaborations with related companies. The topics of the projects are closely related to computer systems and their software.
Some companies generously sponsor our IT exhibitions or provide facilities for the benefit of students. We welcome both of them!